Home » Hair Gurus
Hair Gurus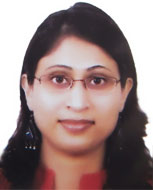 Dr. Supriya Mahajan
Dr. Supriya Mahajan is renowned MBBS, M.D. (Dermatology) from Lady Harding Medical college , New Delhi. Her expertise are in the area of skin and hair disorders, Pediatric dermatology, Leprosy, Acne Vulgaris, Cosmetic dermatology & various others. She is one of the leading propagator of new technologies.
Being a specialist in hair disorders both scarring and non scarring she utilizes special tests to diagnose female hair loss cases which are usually not treated rationally. The difference between female pattern hair loss and chronic telogen effluvium needs some times a hormonal analysis and specialized medicines for treatment.
She has also co edited the only book of evidence based management of skin disorder published from India titled Diagnosis and Management of skin Disorders .a evidence based approach published Wolter Kluwer .